The Advantech AdvDAQ driver uses the new driver interface added in Control Web 8. For this reason, the driver will not be available for older versions of Control Web. Due to the simpler licensing conditions of Control Web 8, it is possible to test the driver without using a license.
Using the DAQNavi program support, the driver can communicate with a wide range of devices. These devices are divided into several main categories: PCI, PCI Express, ISA cards and USB modules. A list of all supported devices can be found directly on the Advantech website.
If DAQNavi support is not detected on a given computer during driver installation, the installer runs a separate installation of the necessary support. This installation installs the basic support resources along with the program support and DemoDevice, which can be used, for example, to test application development and is also provided by the included driver usage example. Just select Install DAQNavi in ​​the installer and use the Next buttons to go through the entire installation.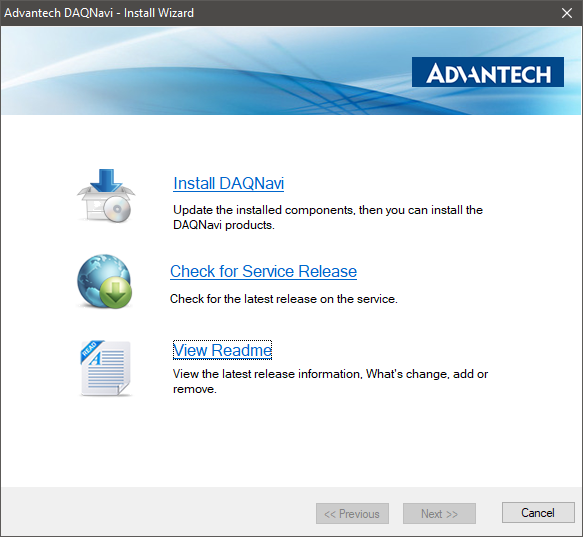 The driver can be used to synchronously read and write both analog and digital inputs and outputs. Counters can be used to read the number of events on the digital counter (Event Counter), eventually. measure their frequency (Frequency Measurement). More advanced device handling such as buffered or triggered I/O reading and pulse generation/PWM does not yet support the driver.