If you find that you immediately need a license for any of our products but are not a business day, please visit our online store. If you pay for the ordered software by card, you will receive all ordered license numbers immediately after the payment is completed. You can now have your Control Web license within minutes at any time, 24 hours a day, 7 days a week.
When completing the order, choose the payment method: Online card payment.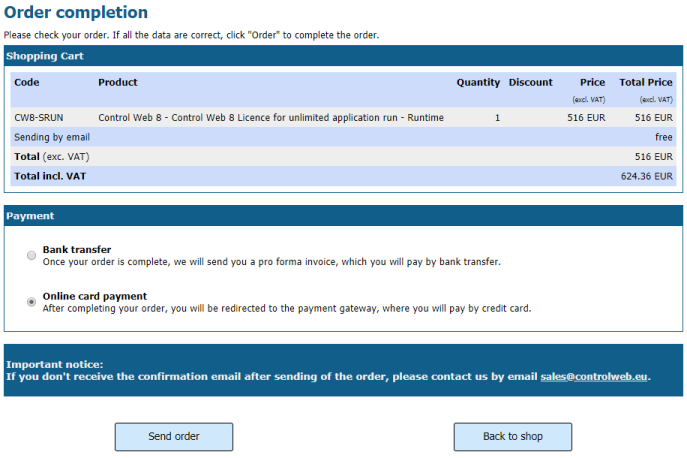 After confirming the order, you will be redirected to the bank payment gateway. It is possible to pay by credit card at the payment gate.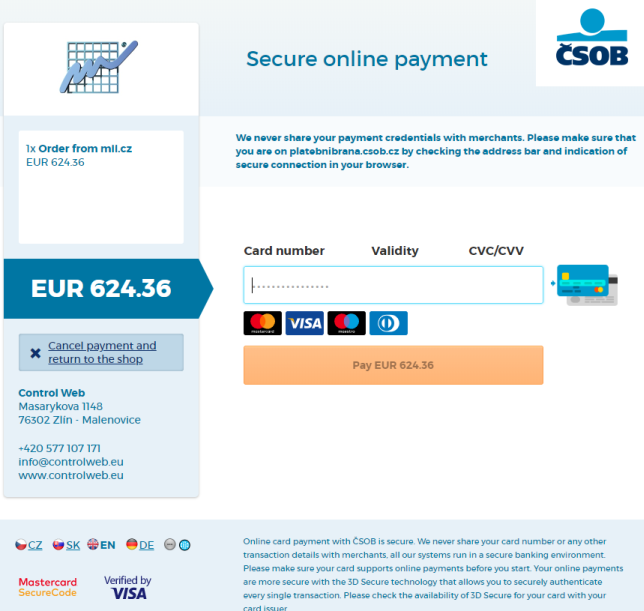 Once the payment is complete, the payment gateway will redirect you back to the online store. If the payment was successful, the e-shop also displays the ordered licenses in the list of ordered products.
If you create an online registration, you will have the license numbers stored with each order.